Molding Solutions provides product design and engineering assistance to help you develop your plastic injection-molded products. Our engineering staff offers decades of experience in commodity and custom-engineered plastic resins. They are experts in addressing and resolving challenges associated with complex projects and recommending solutions to plastic engineering applications.
Engineering assistance is provided more with tooling design for new injection molds. The engineering assistance team utilizes vetted outside plastic mold building resources to provide cost-effective solutions to new build tooling. Our team's expertise provides our clients with exceptional tooling maintenance and tooling repairs to keep production running on time.
Soft drink machine product selection lens
Mercedes-Benz running board insert – Material: Santoprene
Molding Solutions consistently works with our clients, delivering advanced precision injection molding products and services that exceed expectations, improve your competitive advantage, lower your risk, make your job easier, and improve your profitability. Our scientific molding approach and quality assurance techniques, such as automated optical inspection, ensure the excellence of your final product.
Our facilities have 51 injection molding machines ranging from 17 to 1320 tons, with shot sizes ranging from .07 oz to .142 oz. The innovative use of robotic equipment and an enhanced vision system allows us to produce exceptional, defect-free parts at a competitive cost.
Molding Solutions Inc. has experience and expertise in plastic injection insert molding. We aim to increase our clients' competitive edge and aid in their efforts to increase profitability for every project. Insert molding streamlines production and often helps eliminate additional secondary operations, reducing unit production costs. This precision molding process feeds resin into a heated barrel, where it is mixed and injected into the tooling cavity. The resin then hardens and cools around a pre-placed insert, molding the product together.
Provides designers with multiple options
Produces a smaller and lighter component
Increases stability, strength, and part functionality
Eliminates operator error
Overmolded plastic components
Screw machine components
Terminals
Annual volume between 50,000 – 1,000,000
Reduced start-up costs and shorter start-up timeline
Robotic Automated Insert Loading
​
Large volume projects
Reduced project costs
Greater possibility of zero PPMs
Higher project reliability
Types of Robotic Automation
Robotic pick & place/retrieve
Individual part placement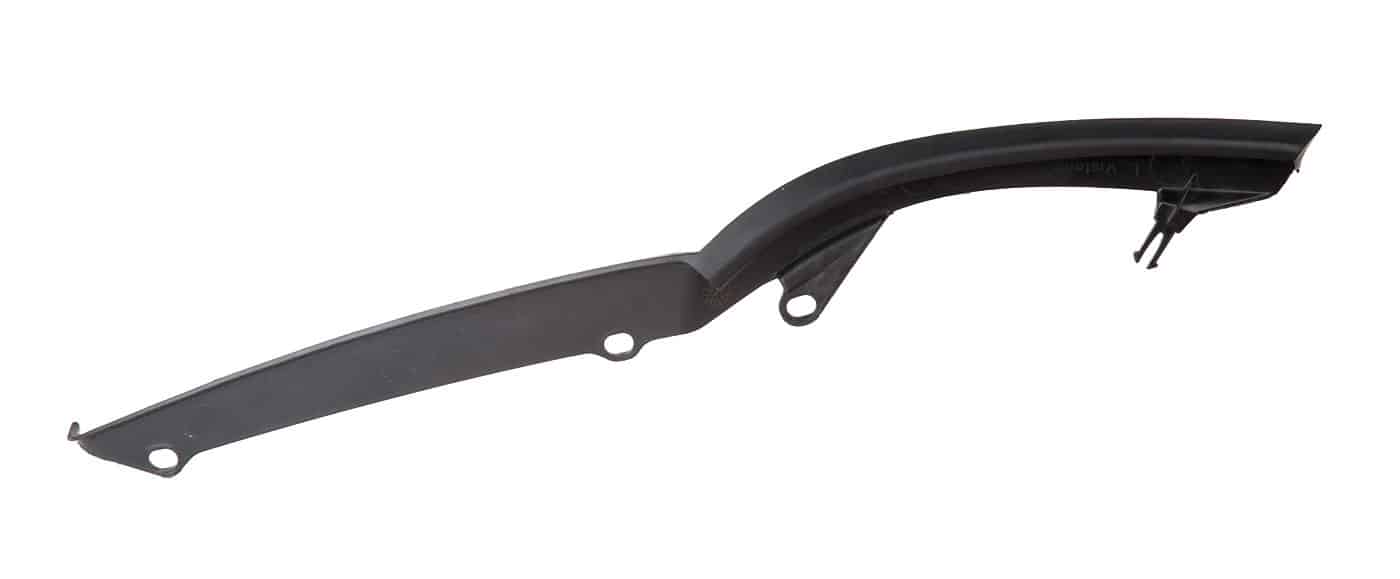 Two-shot overmolded bezel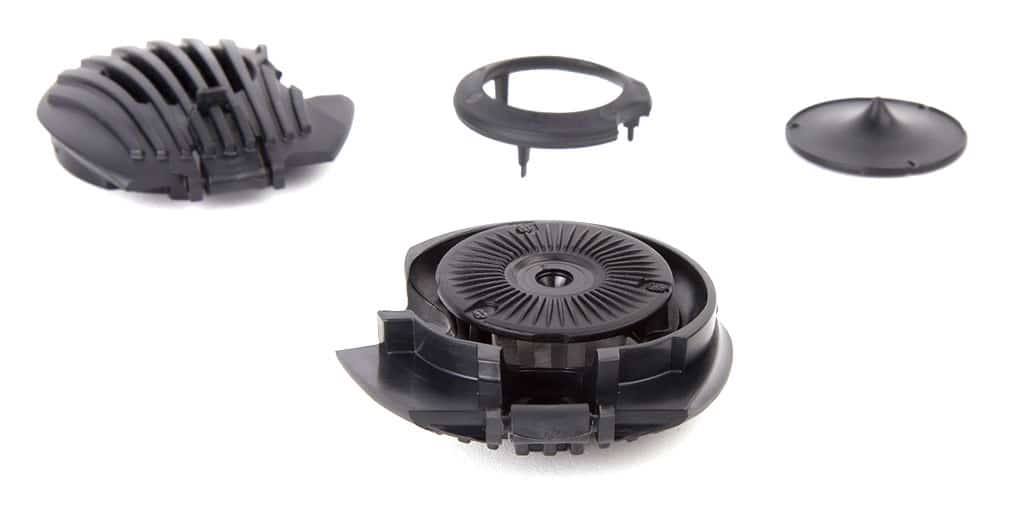 Front exhale gas mask assembly
Molding Solutions strives to assist our clients at every point in the process. We're happy to provide standard product assembly for low and high-volume projects. Assembly services include sonic welding, pad printing services, and much more, adding value to our clients' components and aiding in the complete project process. Assembly is just one more way we can exceed your expectations.
The same principles used in our molding operations are applied to our assembly operations: automated testing, vision systems, and poka-yoke. This service makes our assembly operations truly valuable by increasing efficiency and using modern technology to ensure quality.
At Molding Solutions, we value customer support before a project begins, during the RFQ process, and throughout the life of a project. Our team of account support professionals builds and maintains close relationships with clients, so we remain informed and in contact with them.
Each project has requirements and aspects we want to ensure we fulfill. Our Account Support team will work with you to review your project priorities, product designs, material callouts, anticipated yearly volumes, and our suggestions to increase value and quality.
We want to work with you and your team. Contact us today regarding your plastic injection-molded project.